Quick links to tickets: David Wilcox, September 20, 2019; Emily Mure and Caroline Cotter, October 6, 2019; Heart Swing, October 27, 2019; Hungrytown, November 22, 2019. More about each show below.
Coming in 2020!
January 26: Woods Tea Company
February 21: Crys Matthews
March 15: Troubadours
April 11: Folk Fusion Trio
May 15, 2020: Kibling Hill Trio
JUST ADDED: May 30, 2020: Joe Crookston
______________________________________________________________________
Friday, September 20, 2019 / 7:30 pm
David Wilcox
Cleveland-born David Wilcox is a father, a husband, a citizen and a songwriter. First inspired to play guitar after hearing a fellow college student playing in a stairwell, Wilcox is now 20 records into a career marked by personal revelation and wildly loyal fans. His lyrical insight is matched by a smooth baritone voice, virtuosic guitar chops, and creative open tunings, giving him a range and tenderness rare in folk music.
Wilcox released an independent album in 1987, was a winner of the prestigious Kerrville Folk Festival New Folk award in 1988, and by 1989 he had signed with A&M Records. His first release on the label, How Did You Find Me Here, sold over 100,000 copies the first year largely by word of mouth. His latest record The View From the Edge (2018) is a collection of powerful new songs, many of which he has been performing at live shows for the past several years. It's an album that reflects four years of thinking, writing, crafting, playing and life. In recognition of this new release, David Wilcox was named the Grand Prize Winner of the 2018 USA Songwriting Contest.
Watch:

$20.00 in advance; $25.00 at the door.
Tickets online:
https://www.brownpapertickets.com/event/4225135
______________________________________________________________________
Sunday, October 6, 2019 / 4:30 pm
Emily Mure and Caroline Cotter
Two great New England folksingers on one bill!
Emily Mure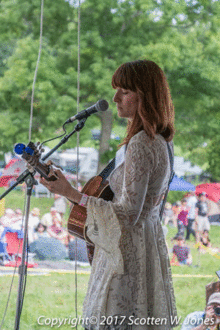 "The first time I heard Emily Mure sing was 2am in the swirling chaos of a music conference. Unfazed, delicate and fierce, she stood poised singing confidently like a wise oak tree. That's what she does. Her music is deeply grounded and heavenly at the same time. She is quietly confident and roaring with passion. In this uncertain chaotic world, we need voices like Emily Mure to heal us, to remind us who we are, and to give us places to rest our hearts" – Joe Crookston
Emily's latest album, Worth, was released to critical acclaim. The record climbed to #7 on The Folk DJ Charts and Mure was the #9 Top Artist in September of 2017. The album received airplay on over 165 stations nationally and internationally, including WFUV, WUMB, WXPN, and Stingray Musics Folk/Roots Channel.
Mure was chosen by WUMB as their DJs Choice at The Northeast Regional Folk Alliance (2017). She was recently selected as an official showcase artist for the 2019 International Folk Alliance conference in Montreal.
Watch:
---
Caroline Cotter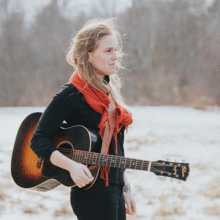 With a captivating soprano voice and award winning songwriting, Caroline Cotter's songs take listeners all over the world and into the depths of the human heart. Since her debut album, "Dreaming as I Do", released and reached #5 on the Folk DJ Charts in 2015, Caroline has performed over 700 shows in 45 states and 13 countries. Currently touring to support her second major release, "Home on The River, which No Depression calls "sweet and smooth, and downright refreshing… raising spirits with one song, calming them with another." Icon Magazine writes, "Her well-constructed songs bring to mind the early work of Mary Chapin Carpenter. "Today's folk scene has a new champion, one who encapsulates the sweetness, serenity and sophistication that has always made the genre so affecting in such a timeless manner. In that regard, 'Home on the River' is an absolutely essential record." (Country Standard Time)
Watch:
$20.00 in advance ; $25.00 at the door.
Tickets online:
https://www.brownpapertickets.com/event/4237411
______________________________________________________________________
Sunday, October 27, 2019 / 4:30 pm
Heart Swing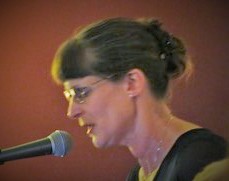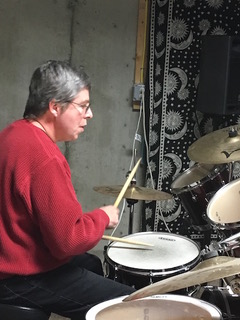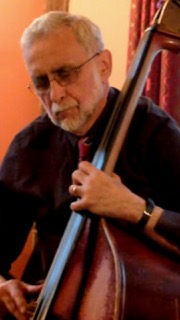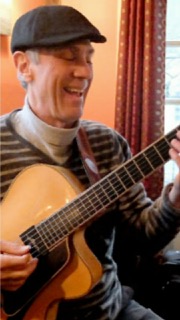 There's the moon above
And it gives my heart a lot of swing
In your eyes there's love
And the way I feel it must be Spring

You'd Better Go Now, by Robert Graham and Bickley Reichner, and made famous by Billie Holiday
Heart Swing is fronted by Hilary Kissel, who is backed by Upper Valley jazz stalwarts Tim Gilmore, Peter Concilio and Billy Rosen. Prepare for a captivating evening of jazz standards, both swinging and from the heart.
$15 in advance; $20 at the door.
Tickets online:
https://www.brownpapertickets.com/event/4304227
______________________________________________________________________
Friday, November 22, 2019 / 7:30 pm
Rebecca Hall and Ken Anderson: Hungrytown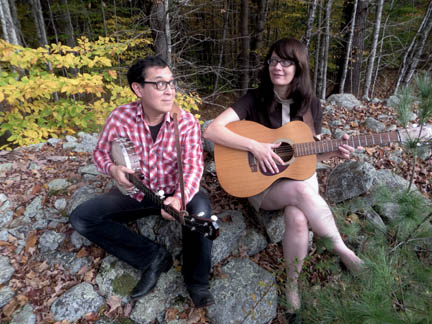 After more than fifteen years of world-wide touring and three album releases, Rebecca Hall and Ken Anderson–otherwise known as the folk duo Hungrytown–have earned a reputation for the quality and authenticity of their songwriting: "It's great to hear an act eschew sentimentality in favor of honesty and to prove that you don't have to go raiding the memory of others to find the stuff that really good songs are made of," writes Jedd Beaudoin of Popmatters.
Lyricist Rebecca Hall is credited with compositions "that sound as timeless as any traditional songs" (Northern Sky, UK) while producer/multi-instrumentalist/husband Ken Anderson is lauded for his "remarkable affinity for instrumental embellishment" (No Depression) and for crafting Hungrytown's "gorgeous vocal harmonies" (Folk and Roots, UK).
Hungrytown's introduction to folk music came when a close friend–who died young due to a tragic misdiagnosis–entrusted to them her collection of 1960s folk albums and her guitar (which has since been featured on all of their albums). Inspired by the grit and true-to-life experiences she heard in these traditional ballads, Hall was inspired to write the lyrics that later became her first songs, aided by Anderson's flair for musical arrangement. Soon afterwards, Hall released two solo albums, Sings! (1999) and Sunday Afternoon (2002), both produced by Anderson. In the winter of 2003, the duo quit their boring desk jobs, moved to the green hills of Vermont, and decided to pursue a full-time career as touring musicians.
They released their first CD, Hungrytown, in 2008; Any Forgotten Thing in 2011; andFurther West in 2015. The couple continue to spend more than half of each year on the road, especially roads in North America, Europe and New Zealand. Hungrytown's music has received extensive radio airplay worldwide and has appeared on several television shows, including Comedy Central's The Daily Show, IFC's Portlandia and Netflix's Lady Dynamite.
Their third and latest album, Further West, made the top 10 on the American Folk DJ charts for two months, and at least 14 "Best of the Year" lists. "Not only is this one of the best albums of 2015, it's one of the best of the decade," proclaimed New York Music Daily.
Watch:
$15 in advance; $20 at the door.
Tickets online: