bell ringers
As of 2018, we have a glorious hand bell ensemble! They normally practice every Tuesday at the church and perform on selected Sundays. There may be room for a new member if you are interested!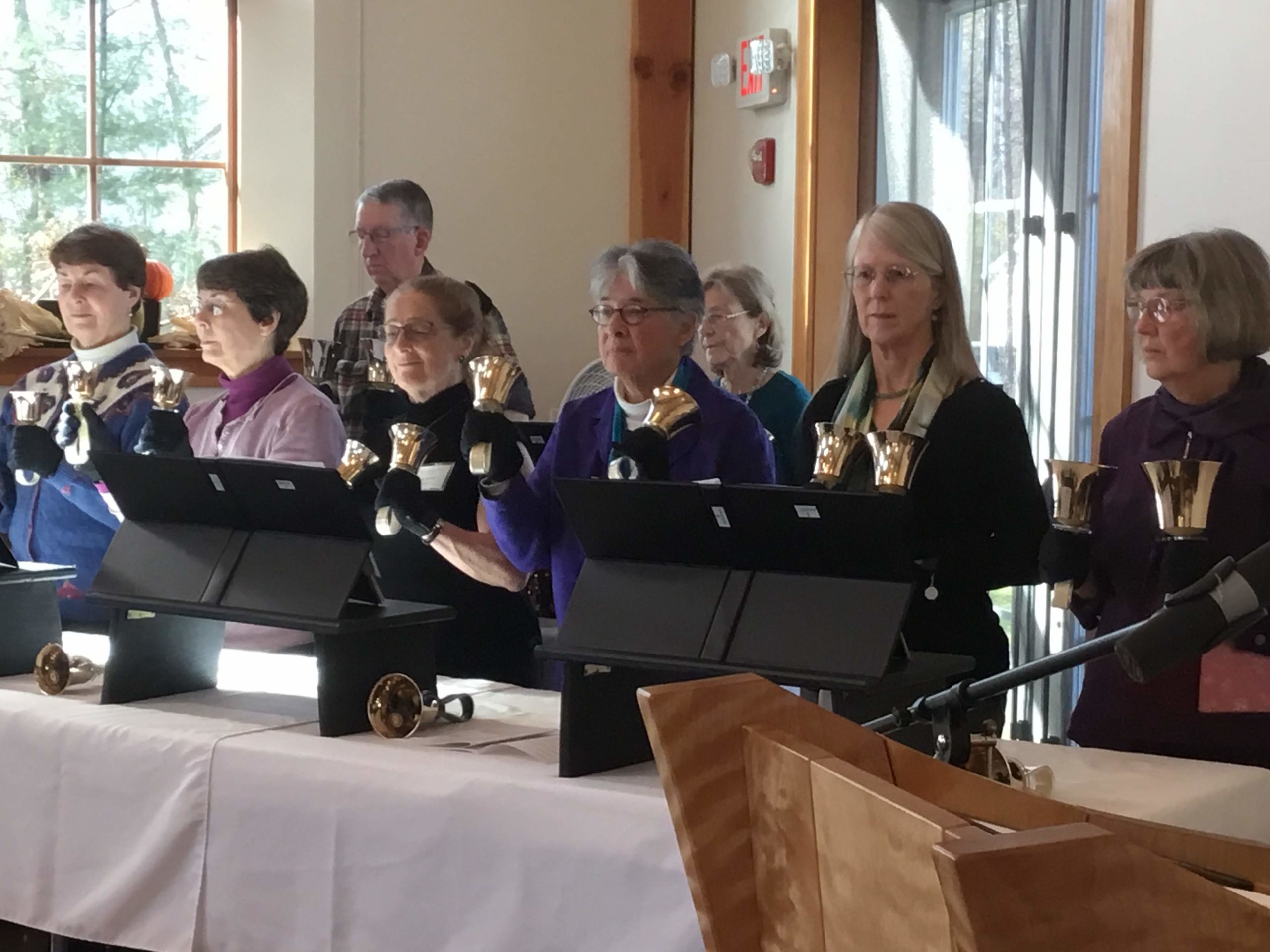 Choir and instrumentalists
We have an active choir program, run by our Music Team of Linda Hoover and Jennifer Yocom. The choir typically performs twice a month. We are always happy to have new singers joining. Periodically there is also an "Open Choir" Sunday when anyone can show up that morning early to put a song together for that service.
We like to offer a variety of music for services, so occasionally we feature the talents of members or local folks who play guitar, recorders, tubas, flute, cello, violin….or who sing independently of the choir. If you are willing to perform during a service, we'd love to have you! Please contact Linda Hoover for more information (music@uucuv.org)