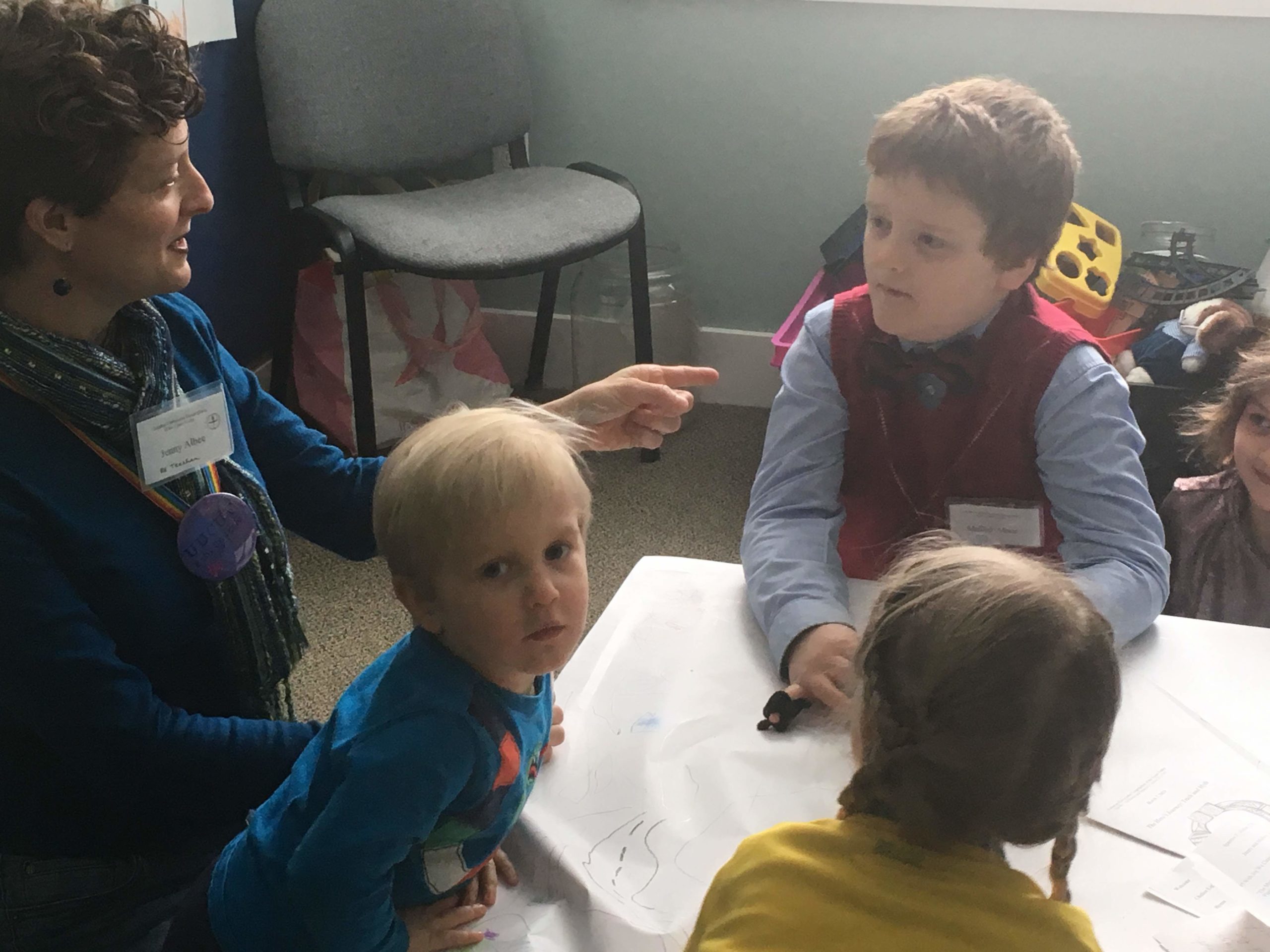 The UUCUV offers a religious exploration program for children & youth to explore personal divinity, world religions, ritual, meditation, prayer, love, inclusivity, social justice, environmental stewardship, living in community and what it means to be a Unitarian Universalist.
Religious Exploration for Children every sunday!
Each Sunday there will be two adult religious educators providing religious exploration for children.
Weather permitting we are often outdoors, so come prepared with sun and bug protection and outdoor play clothes!
RE takes place during the 10 am service. Kids stay with parents through the Story for All Ages and then are led out to their classes.
We are in the midst of a search for a new director of religious exploration.
Our Religious Exploration program is in transition right now, as we say goodbye to our outgoing Director of Religious Exploration (DRE), and engage in the quest for a new DRE.
Our Search Committee is looking at the role and its possibilities and feeling hopeful, while at the same time we are so grateful for the amazing work and vision of our outgoing DRE, Laura Moberg.
If you know of someone to recommend for this important position, please reach out to Rev Jan and let her know. minister@uucuv.org