october: Unitarian Universalism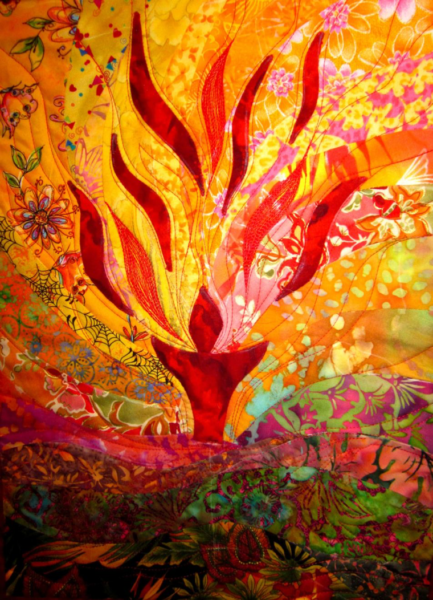 We begin our year of exploring World Wisdom Traditions by digging deeply, this month, into our own faith: Unitarian Universalism.
We strive to be open-minded, open-hearted inclusive spiritual communities that help people lead lives of justice, love, learning and hope.
We have a rich history but we are a living tradition.
Join us as we explore the aliveness of Unitarian Universalism.
virtual sunday services at 10 a.m.
You are welcome to join the Zoom meeting at 9:45 and chat with each other until 10, with video on so that we can all see each other. After the service you will have the option of joining a small break-out group to visit further.
October 3: "Unitarian Universalists: Who are We? Where Did We Come From?"
Rev Jan Hutslar
October 10: "The Aliveness of our Faith"
Rev Jan Hutslar
October 17: "UU Values in Action"
Guest Speaker from UU Service Committee.
The Unitarian Universalist Service Committee works to provide disaster relief and promote human rights and social justice around the world. Learn more about their history and current initiatives.
October 24: "How We Live our Faith: Contemplation and Mysticism"
Rev Jan Hutslar
October 31: "How We Live our Faith: Action and Justice"
Rev Jan Hutslar
This Year

Inspired by Many Sources: Wisdom Traditions and Unitarian Universalism
Unitarian Universalists are fortunate that we are not limited to one particular book or teacher for wisdom, inspiration and guidance.
Instead we draw from a whole library of philosophies, theologies, and ideas from prophetic women and men and wisdom traditions.
Also art, poetry, science, nature, and the transcending mystery and wonder we live among.
Our Unitarian Universalist Congregations have affirmed these six sources:
Direct experience of that transcending mystery and wonder, affirmed in all cultures, which moves us to a renewal of the spirit and an openness to the forces which create and uphold life;

Words and deeds of prophetic people which challenge us to confront powers and structures of evil with justice, compassion, and the transforming power of love;

Wisdom from the world's religions which inspires us in our ethical and spiritual life;

Jewish and Christian teachings which call us to respond to God's love by loving our neighbors as ourselves;

Humanist teachings which counsel us to heed the guidance of reason and the results of science, and warn us against idolatries of the mind and spirit;

Spiritual teachings of Earth-centered traditions which celebrate the sacred circle of life and instruct us to live in harmony with the rhythms of nature.
Four of our six sources are from the world's religions. Grateful for the religious pluralism which enriches our faith, we are inspired to deepen our understanding and expand our vision.
This year we will explore 9 wisdom traditions. Each month, we plan to dig into the theme with body, mind, spirit, hands and feet. Beginning with the aliveness of each tradition, we see that this is not dry history. This is about meaning-making and fresh insights. We will explore theology and belief; spiritual practices; mysticism and how these inform our everyday lives - bringing these sources of wisdom into the heart of our own living UU tradition.
October- Unitarian Universalism
November- Humanism
December- Christianity
January- Hinduism
February- Taoism
March-Islam
April- Judaism
May- Buddhism
June- Earth-Centered Traditions