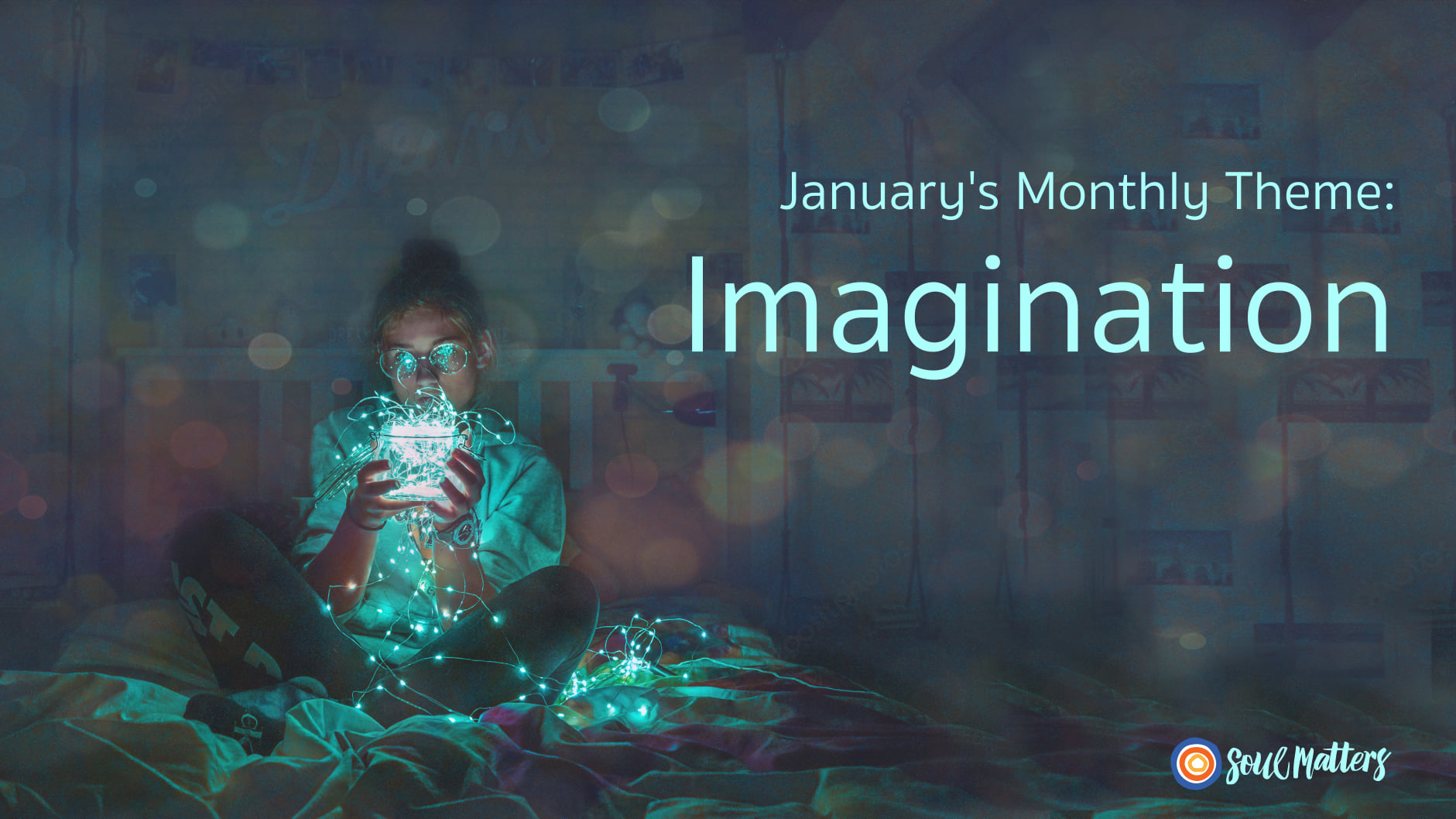 The power of the human imagination to create or destroy; to be of service, or in service to greed- let us explore together how our imaginations can benefit or harm our lives and our world.
virtual sunday services at 10 a.m.
We hope you will join us for virtual Sunday worship and other creative on-line alternatives to stay connected to each other and our faith while we cannot meet in person. Read Rev. Jan's message of hope and connection here.
You are welcome to join the Zoom meeting at 9:45 and chat with each other until 10, with video on so that we can all see each other. After the service you will have the option of joining a small break-out group to visit further.
January 3: "imagination!"
Rev. Jan Hutslar
january 10: "Six Impossible Things Before Breakfast: An Inspiring Journey of Overactive Imagination"
Rev. Jan Hutslar
january 17: "

Be Generous with Your Dreaming: Imagining with MLK"
Rev. Jan Hutslar
January 24: "Imagining a Post Covid World"
Rev. John Morehouse. Virtual Field Trip to The Unitarian Church in Westport, CT.
January 31: The Spirituality of Laughter: Celebrating National Belly Laugh Day
Rev. Jan Hutslar
For information about the Children's Religious Exploration time at 9 a.m. on Sundays click here!